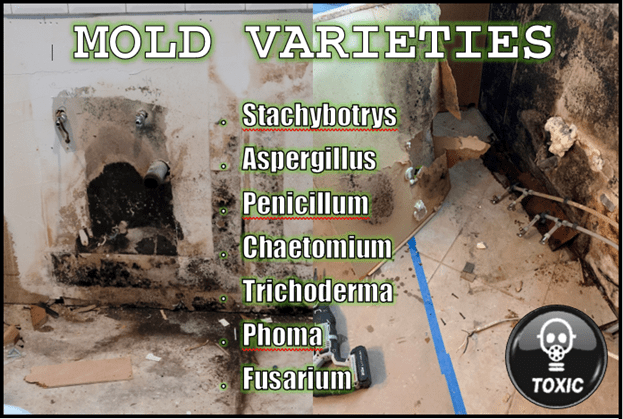 MOLD: The Silent Nuisance
On-going water damage from leaks, HVAC failures, and high humidty issues from poor ventilation can cause mold to grow undetected, potentially causing significant health problems if not properly eliminated by experienced mold technicians. 
Once mold spores invade, they can become established in 48 hours. Mold can grow hidden and undetected inside wall and ceiling cavities, underneath wallpaper, and in paneling as well as many other hidden locations.
FINDING THE SOURCE
If mold has a strong hold in your structure, its important to have an experienced mold technician assess the damages and identify the potential cause to prevent further damage. SCR uses  industry leading equipment such as thermal imaging cameras, hygrometers, and moisture detection devices to effectively pinpoint the source and immediately begin the recovery process. SCR's mold remediation team will remove all of the contaminated material and remediate the origin of the mold problem.  Whether the cause of loss is a leaky roof or hidden water damage from your kitchen sink, SCR has the experience and equipment to handle any crisis that you may face.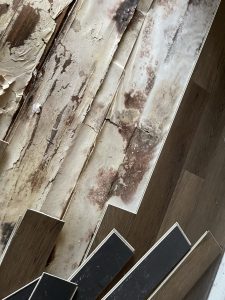 MOLD EXPOSURE can have many harmful affects and can be potentially dangerous to your health. Mold is toxic and can create serious heath issues for people with chronic respiratory diseases or compromised  immune systems. There are many symptoms associated with mold exposure. If you are experiencing any of these symptoms due to suspected mold damage, contact the Disaster Pros at Showalter Construction & Restoration to eliminate the contamination.
SYMPTOMS MAY INCLUDE:
Skin irritation

Allergic reactions

Headaches

Itchy eyes, nose, and throat

Coughing

Respiratory issues

Nausea and vomitting

Fever

Fatigue

Memory loss
If the essential steps of proper restoration are met according to industry standards, these problems can be eliminated. 
Call to begin the process today!